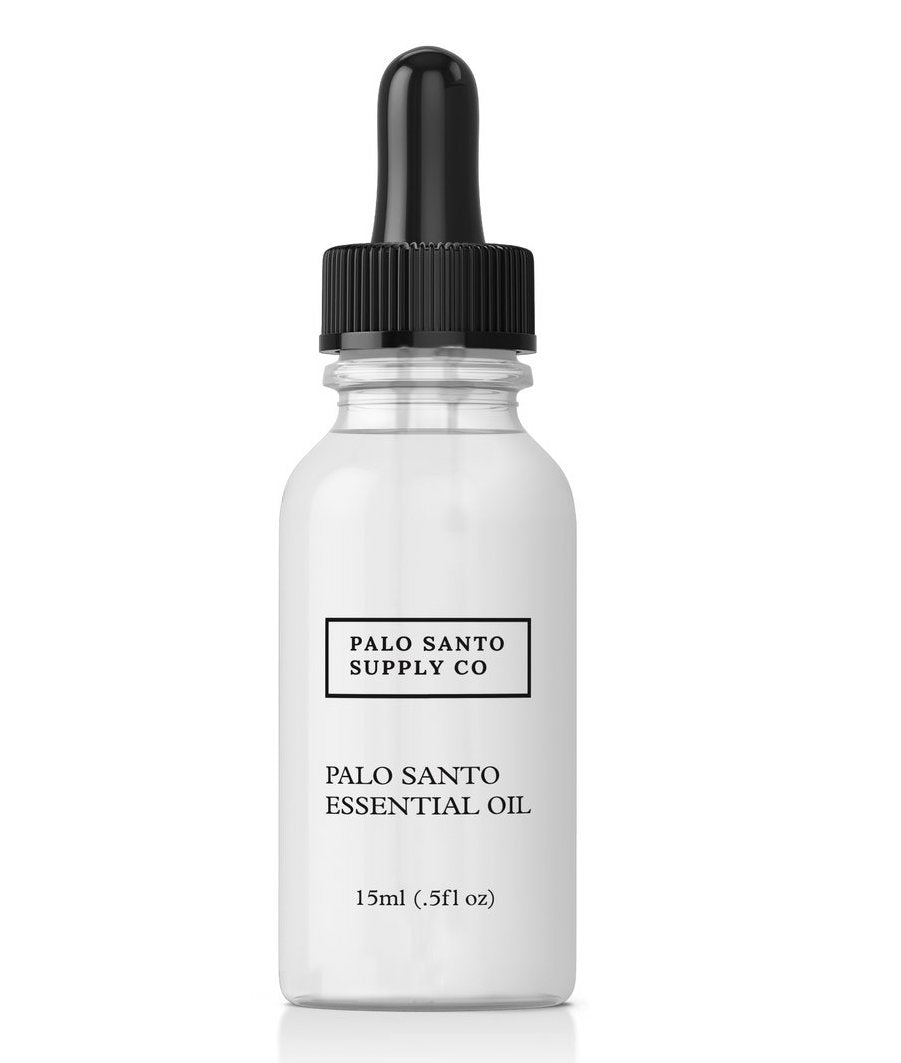 ---
15ml (.5oz) of 100% pure Palo Santo (Bursera graveolens) essential oil. Product of Peru, packaged in Canada. 


For use in diffuser oil burner, or diluted into a spray. For more information, see application and intended uses.

Same Day Shipping.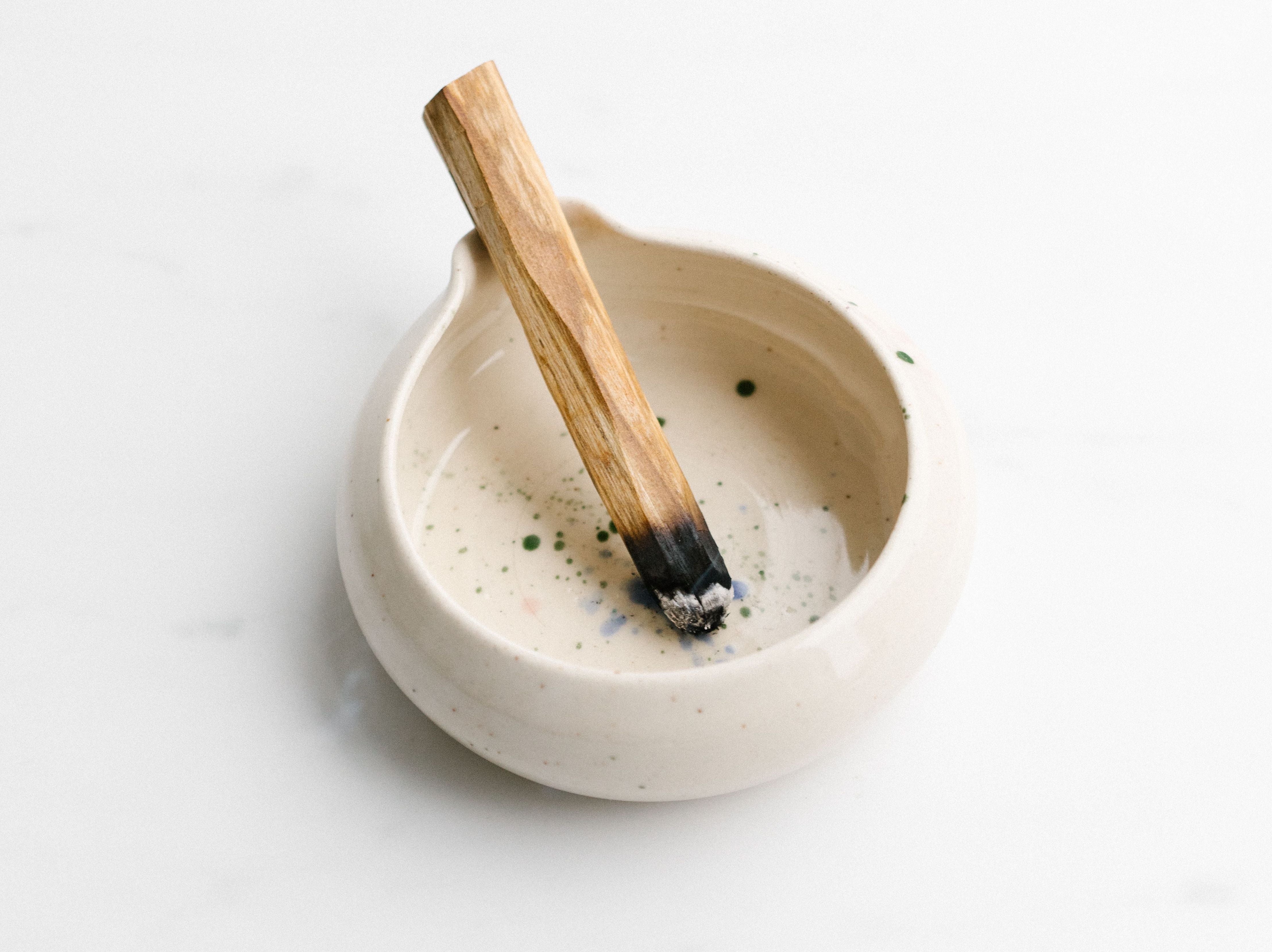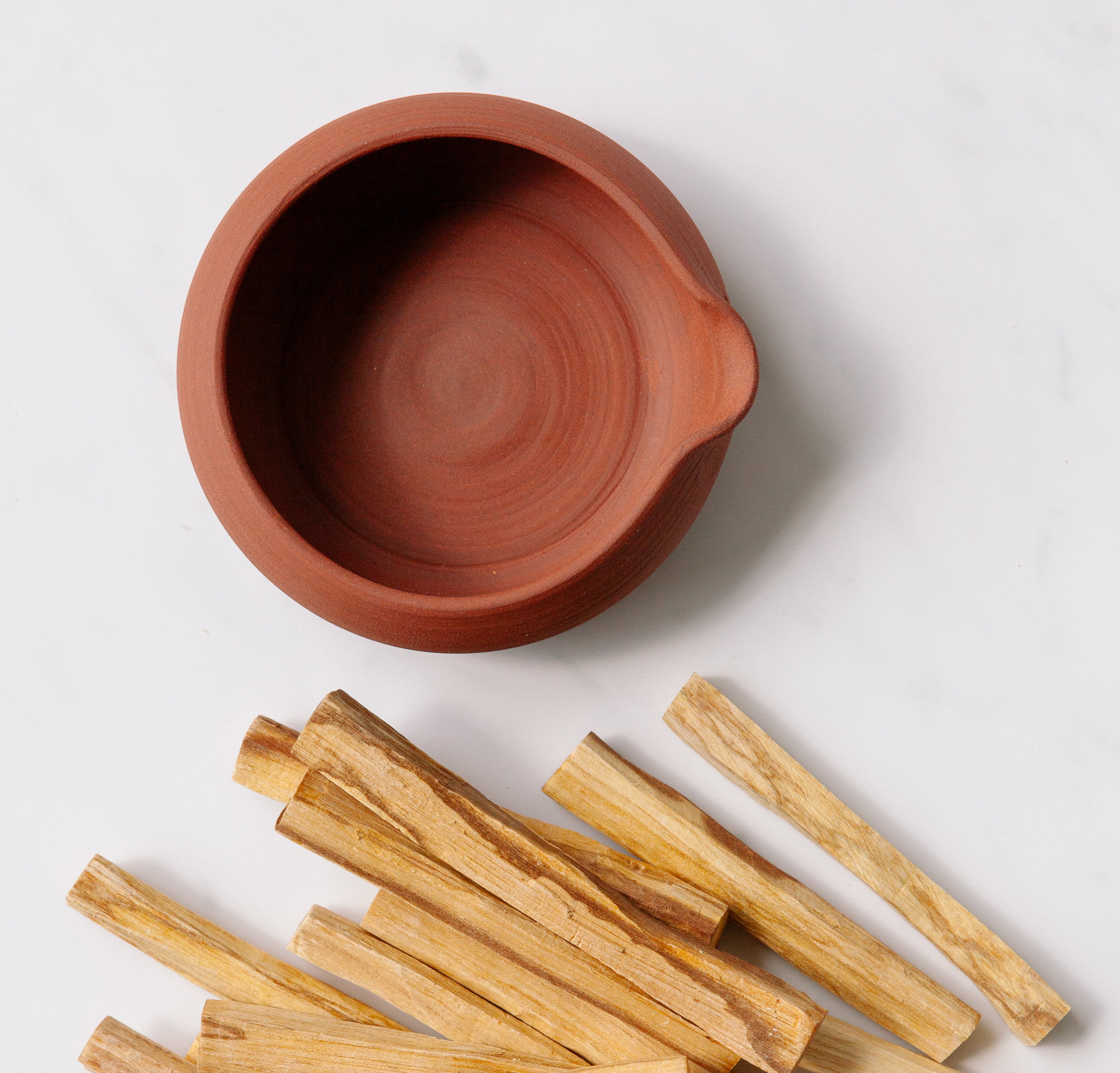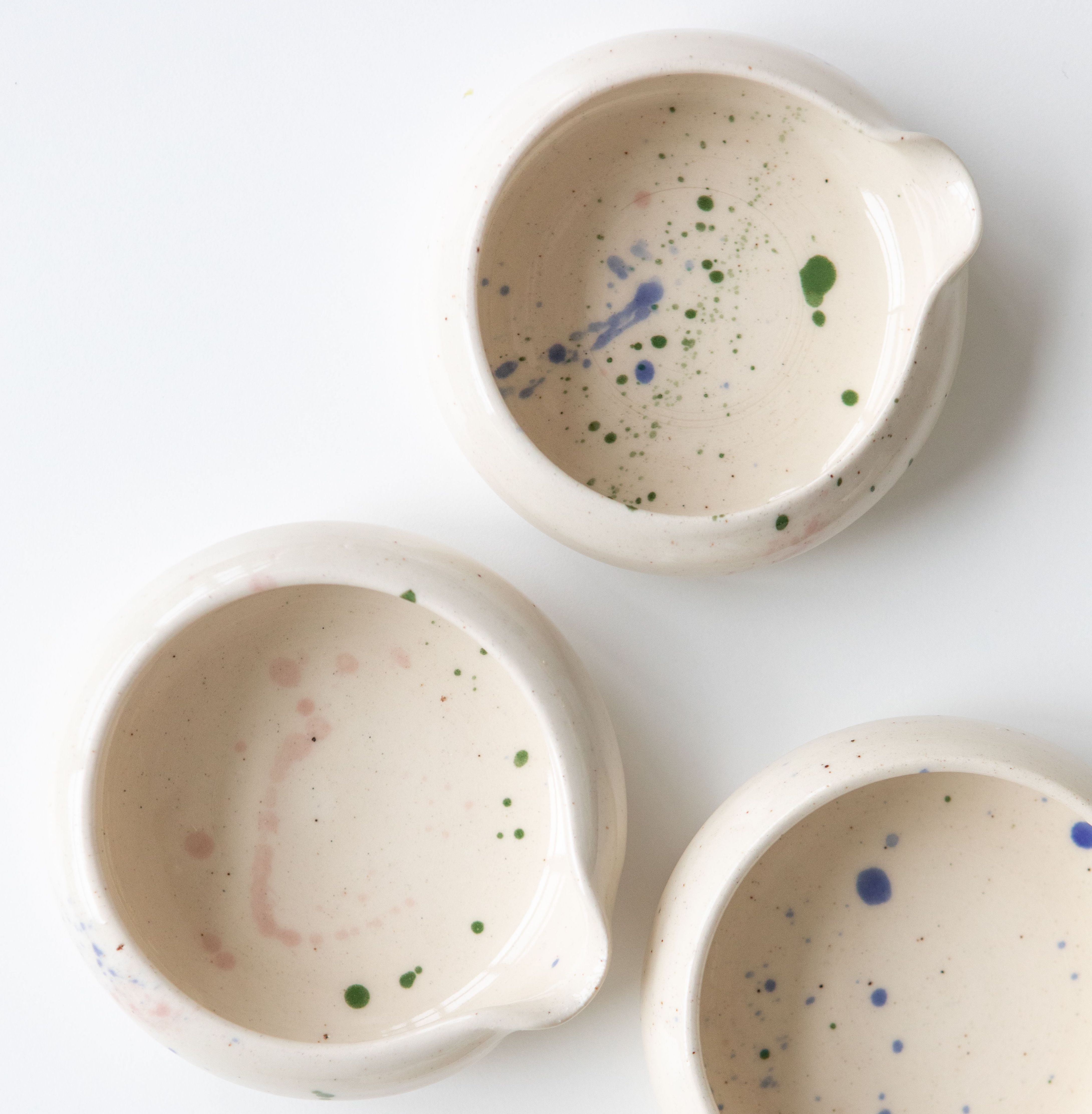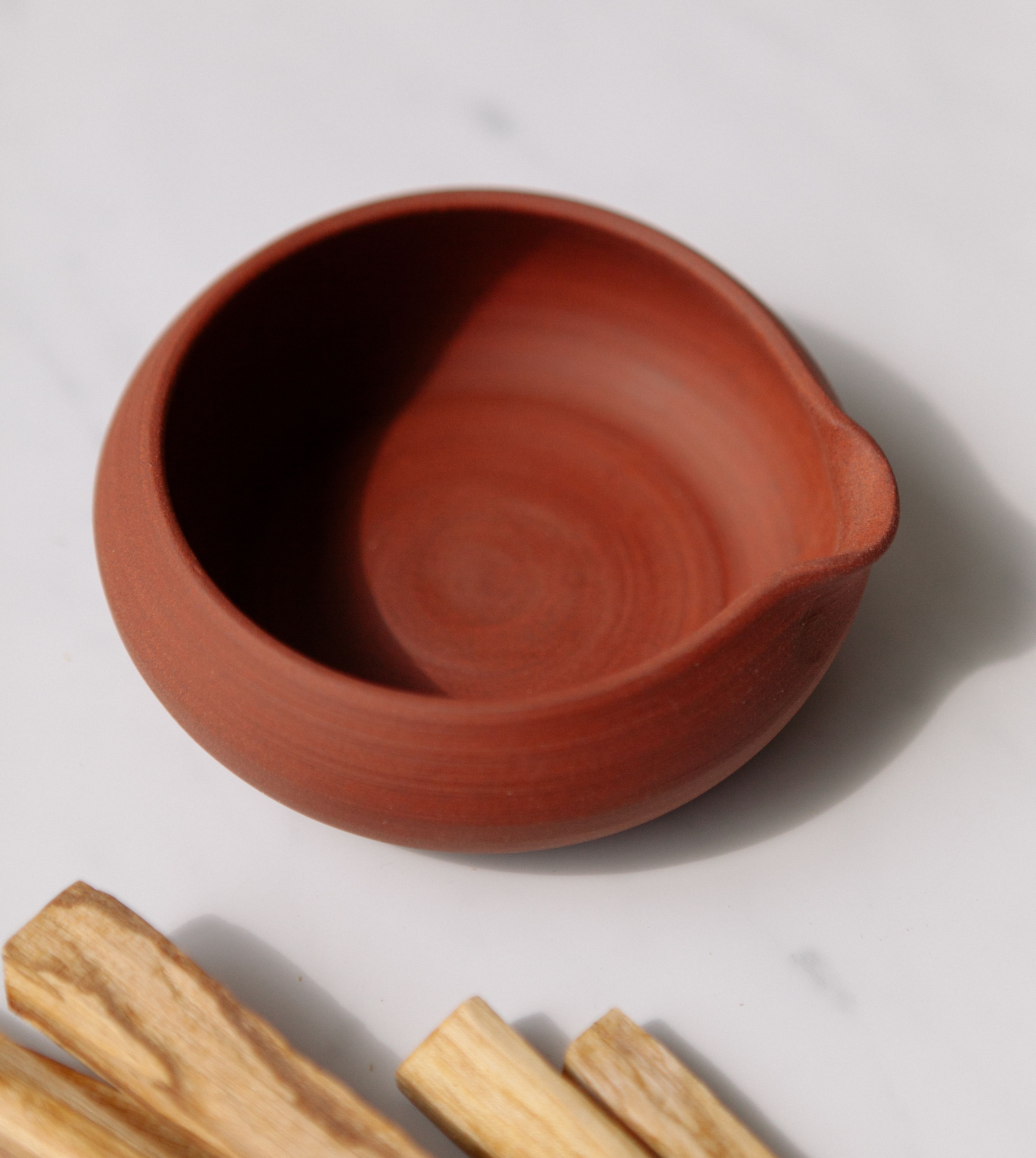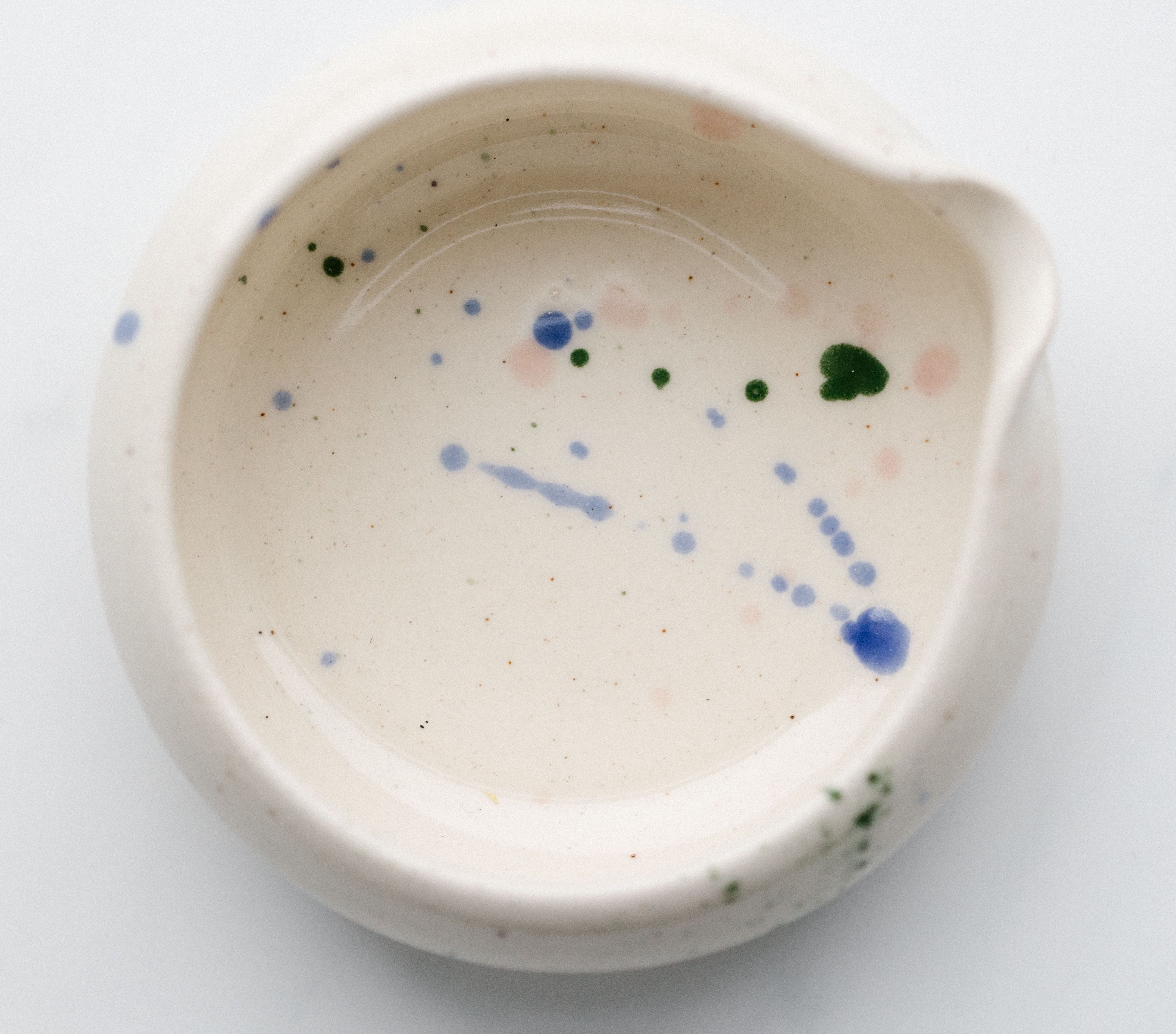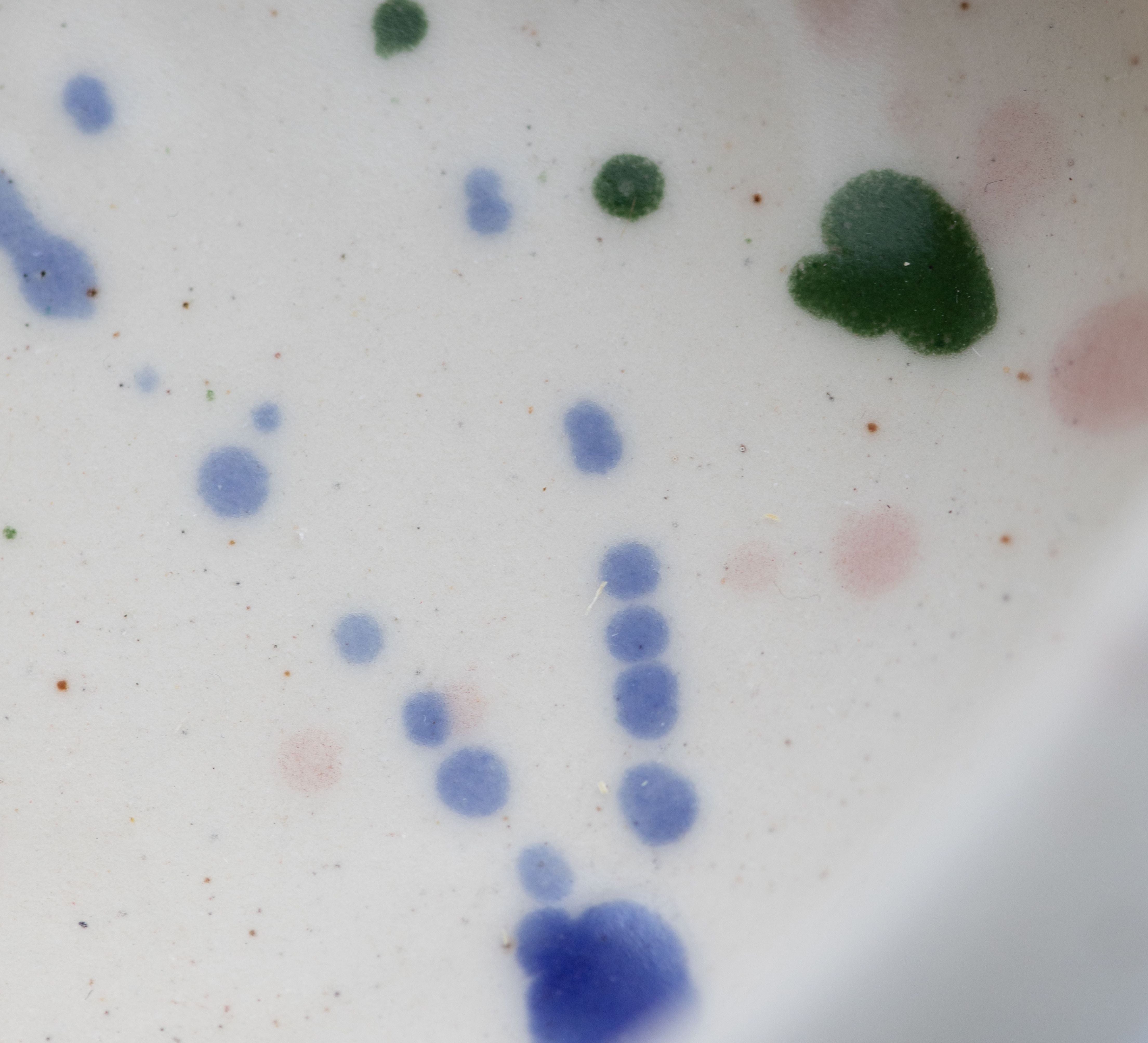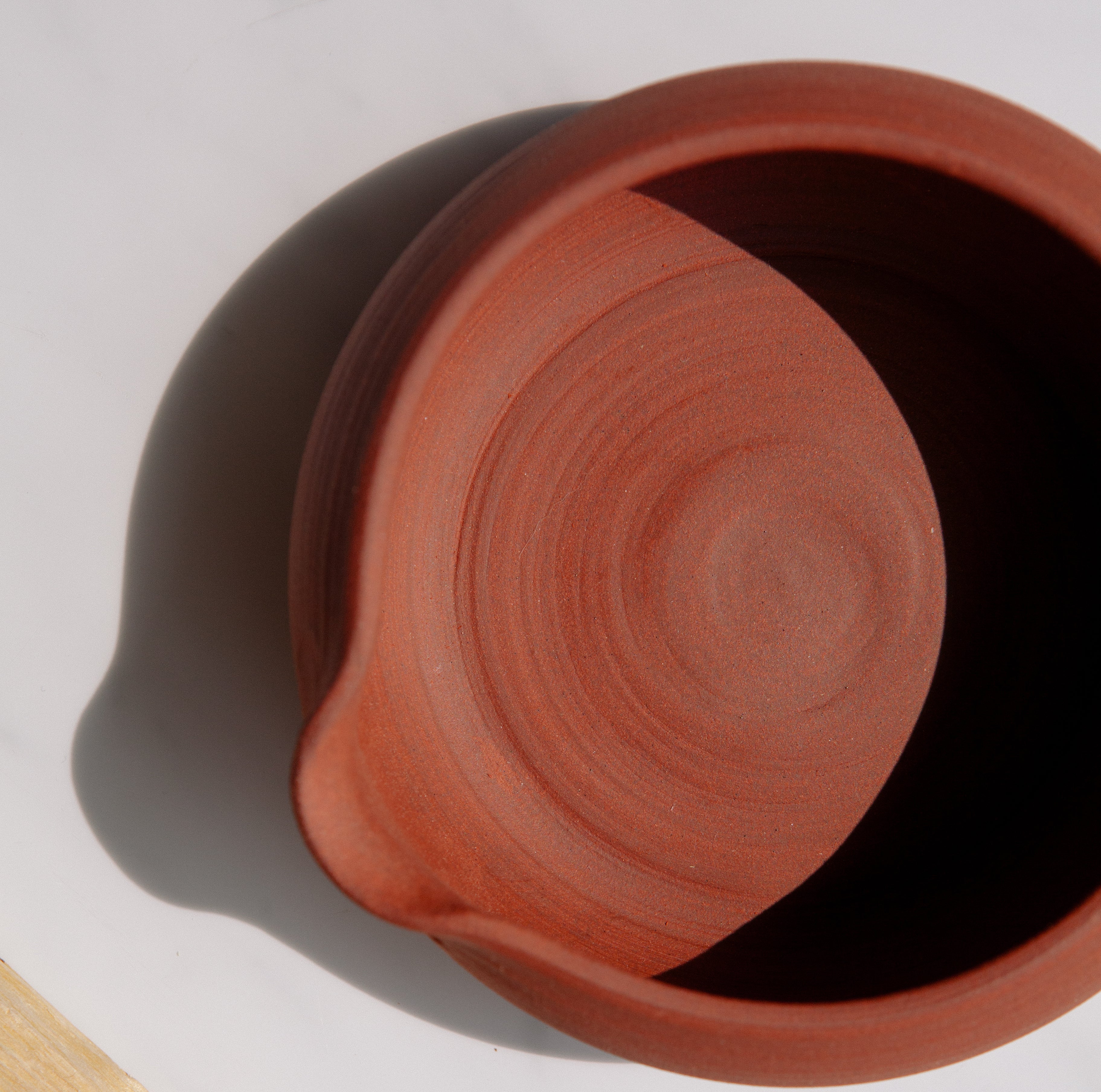 ---
Handcrafted in Toronto, Canada.
Available in  gloss-finished, splashed creamy white – or in rugged red clay.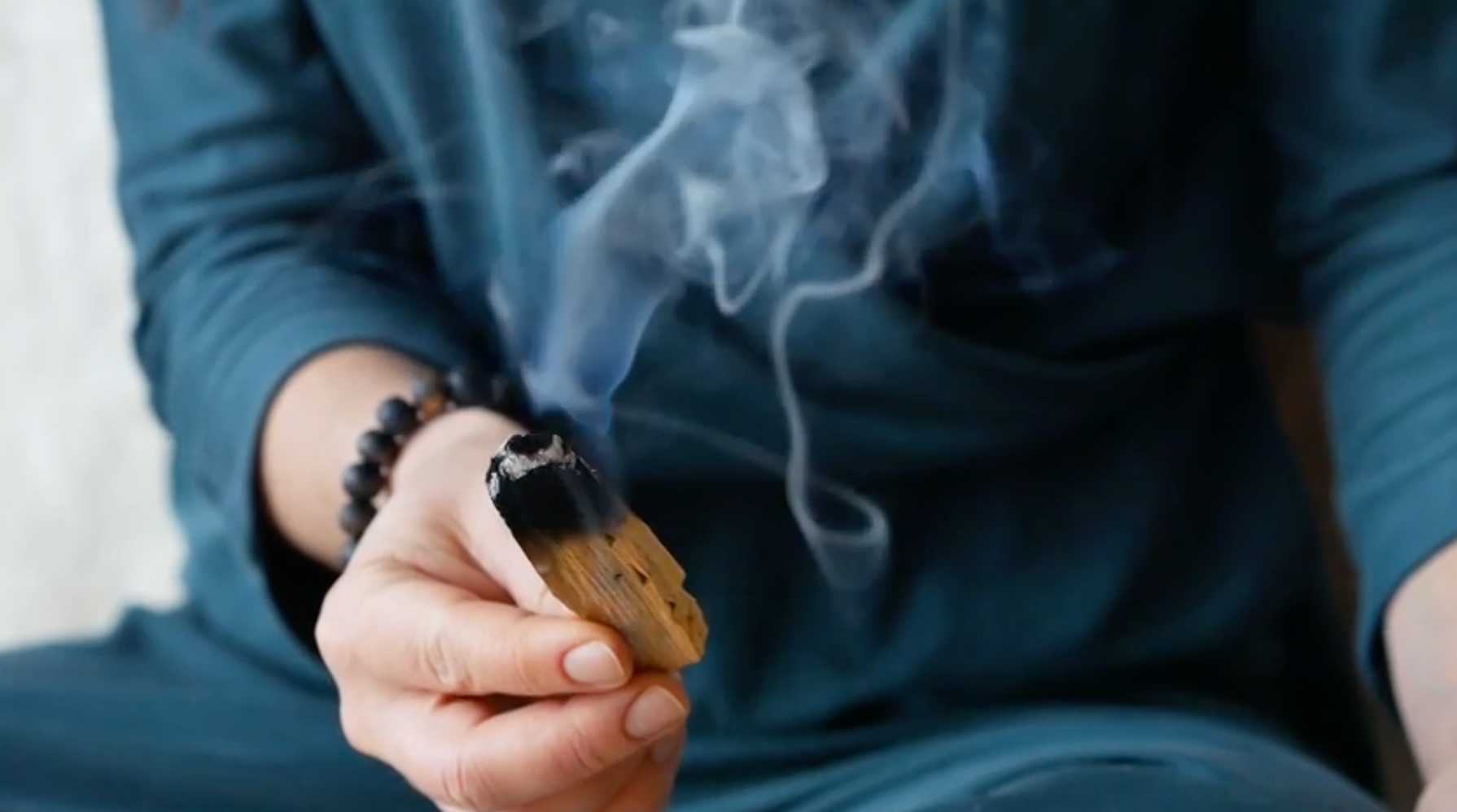 PALO SANTO SUPPLY CO.
Wholesale for Yoga, Wellness & Retail
Want to sell our palo santo wood and other products we carry in your boutique shop or yoga studio? Retail partners are welcome and we ship by request all over the world.
If you are interested in carrying our palo santo in your shop, please contact us.
sustainably sourced palo santo wood from peru
Contents
100% Pure Palo Santo Essential Oil (Bursera Graveolens)
Essential Oil Uses
Improves mood, reduces stress, eases anxiety
Palo Santo Essential Oil
Palo Santo is well-known for its healing, calming, and energy cleansing properties. Use this mythical South American oil to bring in positivity with its distinct woodsy aroma - use in diffuser oil burner, or dilute it into a refreshing spray
The Palo Santo I bought is fantastic. The wood pieces are thicker than other ones I've used and the packaging in printed cloth is such a nice touch. Have already recommended this company to a number of friends!
I purchased the splashed creamy white color ceramic burning tray, and it is so beautiful! It's easy to wash and holds my palo santo perfectly. Love, love, love it!
PALO SANTO WOOD
Suggested Order Quantities
View all
COMPARE
Palo Santo Packs
Compare quantitiy, wieght, dimensions and source for each order quantity.
FAQ
Frequently Asked Questions
Our customer support is available M-F: 8:00 AM - 4:00 PM EST
Average answer time: 2h
How long will it take to get my orders?

It depends on where you are. Orders processed here will take 5-7 business days to arrive. Overseas deliveries can take anywhere from 7-16 days. Delivery details will be provided in your confirmation email.
Yes, we ship all over the world. Shipping costs will apply, and will be added at checkout.
Are your products available for resale?

Yes, we sell to a number of other businesses that resell our palo santo wood online and in retial.
Please contact us through our contact page! We will be happy to assist you.
Our customer support is available M-F: 8:00 AM - 4:00 PM EST
Average answer time: 2h